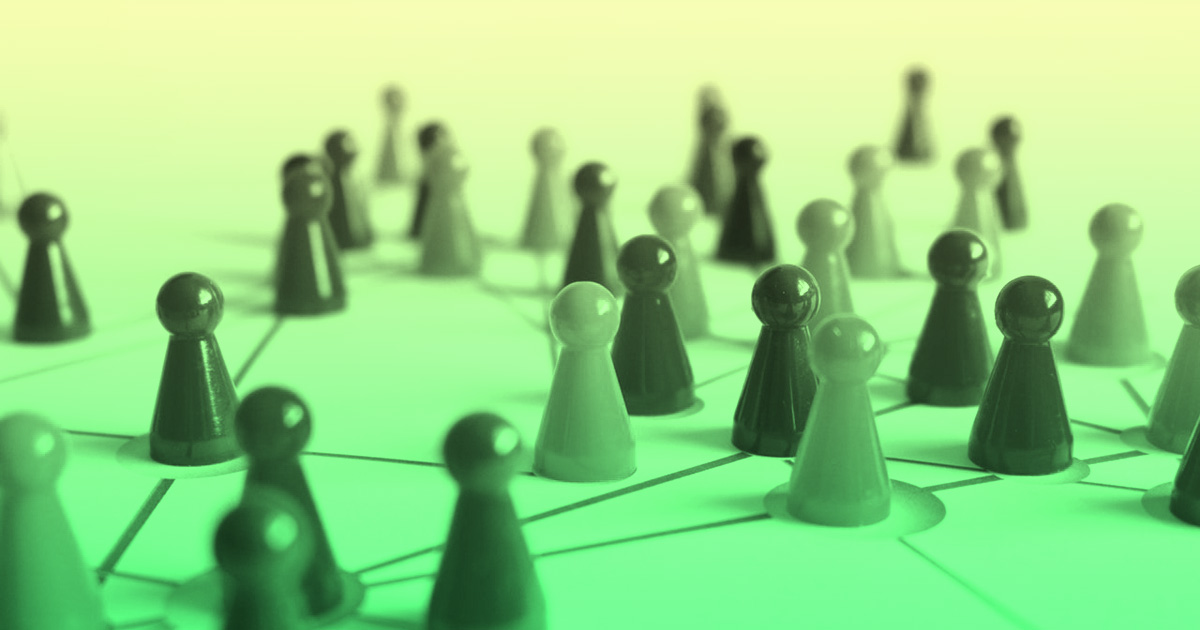 People often ask us questions such as: "What parts of Resonate are built on blockchain?" Or, "What are you working on right now?"
This post will explore current developments*, after we take a brief look at our history with this highly unique technology.
Since our inception, Resonate has been determined to use blockchain as the core tech for the future of the platform.
The co-operative, where ownership and decision-making are distributed and democratic, is the business format most closely aligned with decentralized technologies like blockchain. However, in our early research, we came across a major problem: scalability.
Presently, Bitcoin can only handle 7 transactions per second. Estimates put Ethereum at twice that volume. Now imagine for a moment that 10,000 people are streaming music at the same time: skipping tracks, making favorites, sharing music, and so on. It becomes fairly obvious that current blockchain technologies aren't capable of serving the needs of the music world at present.
For the last several years, Resonate's membership base has steadily grown. During this time, the only technology that we discovered that could scale effectively was BigchainDB – a blockchain-powered database designed for enterprise use and high transaction volume. While Bigchain does feature extremely high transaction volumes, the downside is that it's not a fully decentralized technology, as the data still has to sit on a centralized server.
But that wasn't the end of the problem.
From there it became clear that it would be pointless for us to develop our own closed system without thinking about the bigger picture.
Our goal has always been to support the independent music sector, which comprises 35% of the total music market. This is a natural fit for us, as the indie sector is the most aligned with our cultural and economic values, and represents the perfect balance between artists and listeners.
With that philosophy in mind, we have been working for years to develop partnerships with various independent organizations. We've spent the last year engaged in various pilot projects using BigchainDB and the COALA IP licensing framework, and are now working with several key indie labels to create a blockchain-based catalog and licensing system.
Fortunately, that's not the end of the story.
We recently partnered with RChain, a new blockchain system based in Seattle, which is also run as a co-op.
RChain is a third-generation blockchain technology, and is designed to address scalability by design, instead of as an add-on feature. RChain's tech will create the opportunity for artists to build and own their own social networks – independent from Resonate control or administration.
Currently we're working with a few key partners (announcement coming soon) to build a comprehensive identity solution, complete with some unique characteristics applicable to the music world. Starting in June, we will begin holding outreach events with the community to explore these new approaches to artist identity, collaboration and fanbase management.
Thanks for following our journey thus far, please keep an eye out for more exciting developments!
---
*Note: this post remains published for historical purposes. This post explains our current position on blockchain tech.