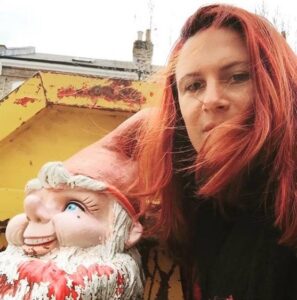 Following the Board appointments and confirmation at the Annual General Meeting, Resonate welcomes Melissa Taylor to the Board of Directors. Melissa shares her introductory letter, sent to the Board before seating.
---
"I bring to Resonate 20 years of unique experience, contacts and perspective in the electronic music industry. I have worked in this field since the age of 18 – in public relations, as a freelance journalist, for nightclubs, in artist management, running labels, as an artist and dedicated raver. 
I am the founder of the independent music communication agency, Tailored Communication, based in Berlin. At Tailored I have been at the forefront of electronic music and nightlife culture for 15 years – working with labels, artists, events worldwide. At Tailored I decided to work with only independent artists and labels, no majors, because of my experiences and long held personal belief that the major label system is exploitative and not for the benefit of electronic music culture.
I am currently working towards the launch of an anti-capitalist collective patronate platform for independent music called ERIS. ERIS will be an artist owned cooperative, I believe that any independent artist platform of the future must be owned by the people it represents. ERIS is planned to be a portal to the new independent music economy, away from the mass market exploitation of corporate platforms and DSPs. ERIS wishes to give artists their agency and financial transparency. We align strongly with the Resonate goal of digital dignity.
I have spent the better part of the last decade watching in horror the way that the music industry and digital economy has grown for the benefit of a few and the detriment of a great many artists and communities. As corporations continue to hoard wealth and strangle independence. I became obsessed with value – what is the true value for artists and their art within this new system, as real world value disappeared with record sales to be replaced by mass access, likes and followers. My understanding of this complicated idea of 'value' is what has led me to want to work closely with people and platforms who see the world as I see it, who want to solve these problems in innovative and creative ways, for the real benefit of artists and society. I think Resonate has a huge part to play in this and, because of this, I wish to help Resonate to reach a wider audience and become a valuable tool for artists worldwide."