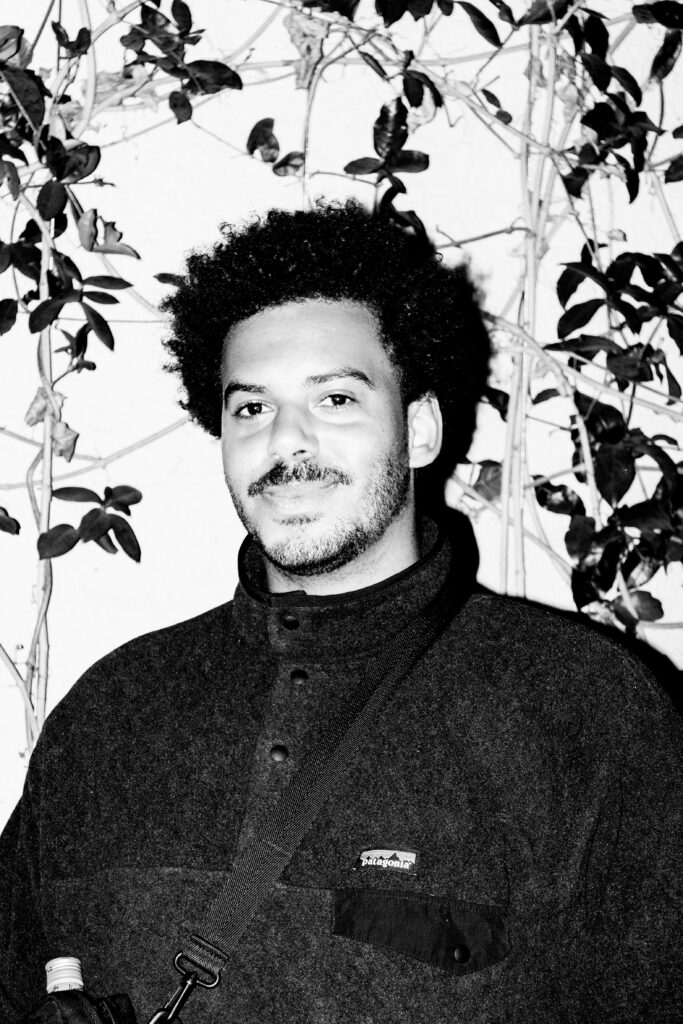 Comedian. Musician. Illustrator. Rebel.
The multi-talented and multi-skilled Zack Fox is closing out this spooky, dystopian month of October, 2020 with both a music video for his new song entitled Stick (featuring the legendary Fabo of D4L), and solutions-oriented perspective for his creative peers.
Zack recently decided to chop it up with artist and Resonate board member Z about the new tunes, his overall creative process and ambitions, and what exactly it is about the Resonate music streaming co-op that has been, uhh, resonating (sorry, we couldn't help it).
• • •
What's good? 
Chillin', just rewatched the first Pokémon movie.
We all really do live in a fucking Pokémon world.
Yup.
What did you really want people to feel with Stick? Did you even go in with this kind of thinking or intention, or was it all on the fly? Spur of the moment?
When F1LTHY sent the beat, it immediately felt like an early 2000s Atlanta snap joint, besides a few tweaks, so that's the intended energy for sure. But still, it was spontaneous. I don't think I ever know what I wanna make song-wise 'til I hear a goofy-ass beat. I sent it to Fabo, and I didn't think he'd actually do a verse, but he did, so now I can die.
D4L is legendary. I know you've spoken about how much they've meant to you before. What did it feel like finally meeting Fabo, let alone working with him?
A dream come true.
He's not just an inspiration musically, it's just overall.
I grew up in the snap era. Like, before there were MP3 players, we would record D4L songs from the radio on our flip phones, then play 'em on the school bus or in class. We didn't care how crusty it sounded. He really molded my brain at a young age, cuz he just didn't care what people thought, and he has stayed true to who he is after all these years. I hope Atlanta stops bullshittin' and makes a statue of him.
Do you see music being a bigger focus for you in the coming years? If so, do you ever see yourself getting behind more planned or conceptual stuff?
Yeah, music is just fun. I wanna make all kinds of songs.
I wanna make a song that sounds like Dru Hill, but I'm singin' about makin' crack.
Planning stuff is cool, but I like the spontaneous stuff, being in a room laughing with the homies recording and shit. Everything I'm workin' on in TV/film will have music I worked on somewhere in it, cuz I'm annoying.
Could you ever see music becoming anything deeper, or would that just be corny to you?
Haha no.
What's the significance of getting Stick released through Resonate for you?
I think it's just time to start talkin' about alternatives to the current way we see the music industry being run if we don't like what we see.
All these streaming services and labels are sucking artists dry and just doing slavery, but digitally. CEOs flexing the money of musicians who work hard as fuck to get a fraction of their songs' worth. Y'all (Resonate) got a long way to go, but I love the idea of turning that model on its head with the co-op structure.
Not gonna lie, when I first heard about it, I thought it was just some Tidal shit, but I went a little deeper and saw that you wanna give artists the power to democratically control the entire streaming service, give them what they actually deserve monetarily, and slowly start to grow something in entertainment that can contend with the current model, which is just toxic and predatory, however you slice it.
The current model is Capitalism, and Capitalism sucks. Parasitic middlemen and bureaucracy everywhere, just draining the people who make this entire thing worth it.
Makes my balls itch, for real.
I'm sure you see lots of artists these days complaining about Spotify, Apple Music, and other big music streaming or distribution platforms. Can you elaborate a bit more on what you find yourself feeling when it comes to that whole discourse? Where are you situated there?
I just wanna help with solutions, whether it be directly hands-on, or just promoting them to my fans.
I'm anti a lot of shit, but I'm more excited to talk about what I wanna see get built in the place of the things I don't like.
I don't like that I have to stream a song hundreds of times on these apps for the artist to see the equivalent money of a single download. Y'all actually wanna do it in nine plays.
I don't like all this power being held by a few dudes at the top who dictate the outcomes of all these artists' lives. Y'all wanna give that power to the artists.
So I'm like, ok, let's help them out. Y'all got balls. Don't fuck this up, please.
Well, one thing about Resonate is that it's community-controlled. It's open to input and involvement from the people, and it's going to take that to actually make it work. It's some bottom-up shit. So we need everyone involved. I think the more folks we see hopping in and building this thing up for the commons in a democratic way, the greater our chances are of not fucking this up. I think it can happen with more dope artists like you becoming members of the cooperative. Can you name three other artists you'd love to see become Resonate co-op members?
Tisakorean
NBA YoungBoy
Alanis Morrisette
You know Alanis was homies with Tupac? That shit blows my mind to this day.
Yeah, I read that somewhere. I wish they had made a song together. Imagine Pac rappin' on Hand in My Pocket.
• • •
Join Resonate to stream Zack's new single Stick.  You can find him on Instagram, Twitter, and Twitch.