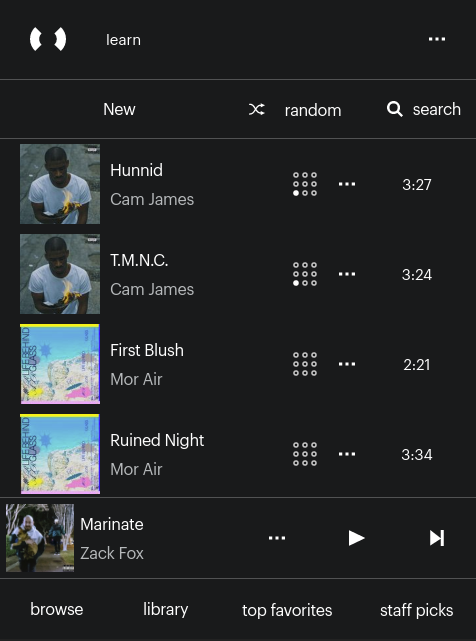 annual general meeting
The Resonate Co-operative will hold its 2020 Annual General Meeting (AGM) online via Zoom on Wednesday, December 30, 2020, 18.00 – 20.00 CET / 9am – 11am PST.
The meeting is an opportunity for members to review the co-op's progress, build community and plot ways forward together. There are important items on the agenda that will require support by a vote of its members for the Co-op to operate successfully.
Voting will take place in the co-op's community forum. The forum will stay open for voting after the meeting until Monday, January 4, 18.00 CET.
Details for the Zoom call will be emailed to members by Sunday before the AGM. If you have not received a Zoom notice by Monday, Dec. 28, or if you have any questions about participating, please reach out to members@resonate.is.
I am looking forward to seeing you on the 30th and building beautiful co-operative economic and social power in music with you next year.
— Rich Jensen, Co-op Executive
new releases
Descriptions written by the artists