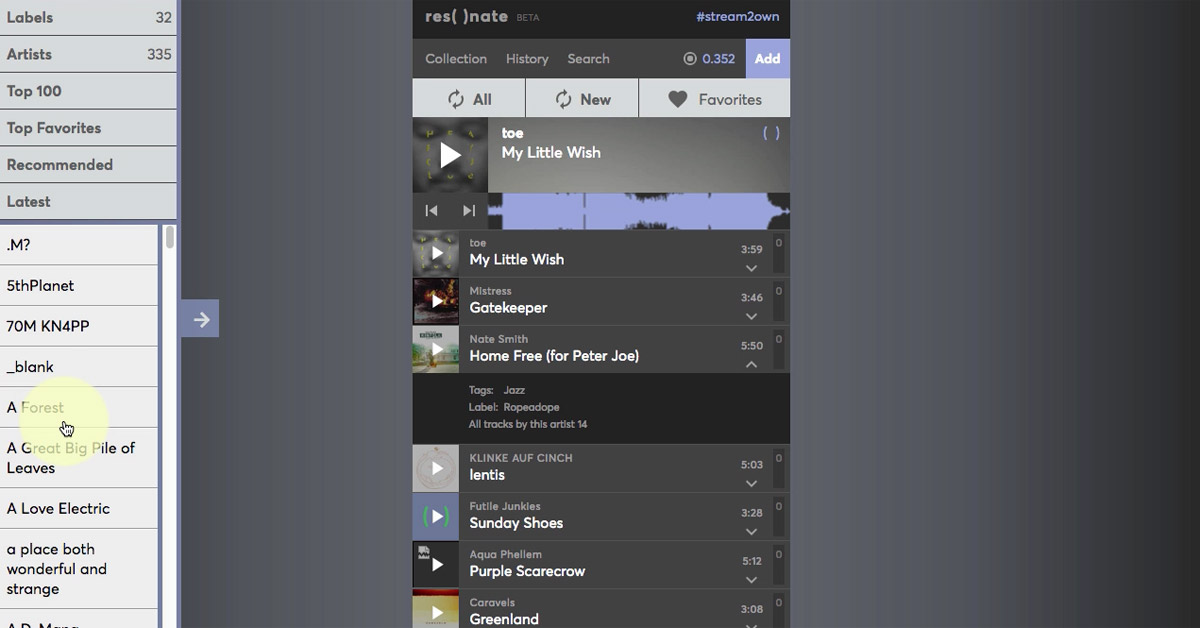 https://vimeo.com/204036155/
List of new features:
Load new playlists

Top 100 tracks
Most favorited
Recommended by Resonate
Latest songs

Randomize

all – everything we have
new – stuff you haven't heard

More info

arrow icon below song time
shows more details
links to all tracks by artist
a LOT more coming with this soon
So that's the latest from our volunteer developer team!
Changing habits is hard, so keep it simple… try #stream2own for 30 minutes a day. At work, an afternoon coffee break or over an evening meal.
This is the simplest way to keep the project moving forward. Your ideas, feedback and experimentation is critical to making #stream2own a reality!