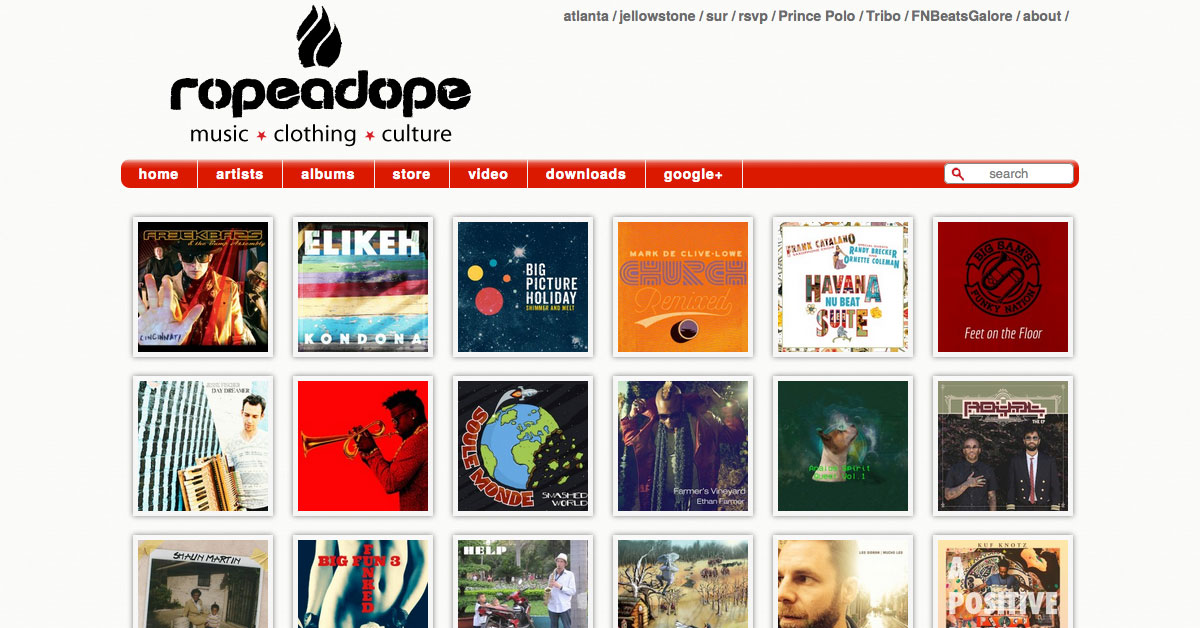 Very excited to announce our first indie label partnership with Philadelphia-based Ropeadope Records.
Resonate founder, Peter Harris, spoke at length with Ropeadope CEO, Louis Marks, about the need for new tools and technologies to support the indie music scene and for an alternative to the corporate monopolies dominating the streaming music space.
From the Ropeadope website:
"The music business has changed (again). We've watched as the pundits, the carnival barkers, and the monopoly guys all talked about the new music business and how you too can be famous and make a million. We've heard talk about the end being near, about the new rules of 'social engagement' and even about free culture movement where artists just give their work away. Blah blah blah."
Mr. Marks' vision of "an equitable ecosystem" that meets the needs of both fans and artists is in direct alignment with Resonate's mission to build a streaming music cooperative that employs fair payments, transparent accounting and more effective methods of connecting musicians and their audiences.
Ropeadope's artists span many genres – jazz, afrobeat, hip-hop and r&b – releasing "historically significant records with celebrity names to completely unknown artists".
Resonate is very excited to begin collaborating with Ropeadope in the coming months, exploring how we can establish a mutually beneficial partnership that transcends our individual operations, expanding out to meet the needs of all artists struggling to be heard in a corporate-dominated media landscape.
Join us by spreading the word – the time has come for the people to own not just the means of production, but the means of distribution as well.