Communicating the Resonate vision to all of our members can be difficult.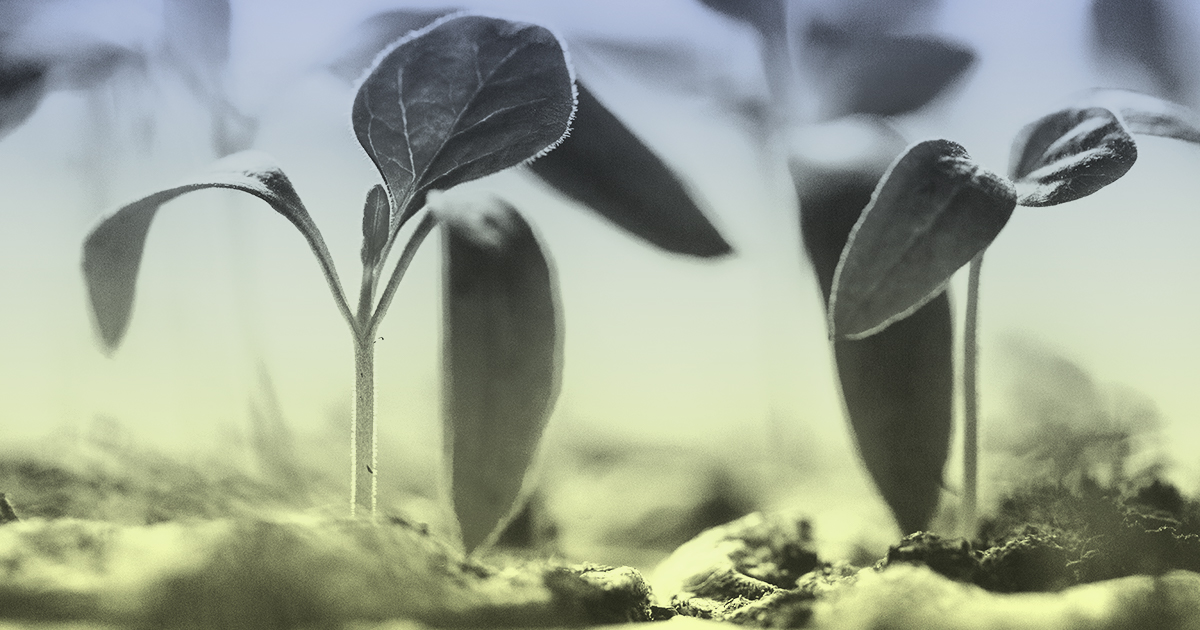 One of the biggest challenges we face in this respect is that our membership base is expansive, and different members often know radically different things about the platform. Someone that signed up last week inevitably has different expectations to someone that joined two years ago.
As Resonate grows, our situation has changed substantially. Most of our staff only joined this past March, and it's been a tricky but exciting transition to get the whole team up and running. We've been contextualizing what we're working on now, figuring out how it fits into the bigger picture. Currently, we see Resonate's development in three stages.
Volunteer Stage
Resonate was first conceived of in 2015 by Peter Harris, founder and CEO, who produced electronica for years. He tried virtually every web and music publishing platform available, and ultimately found them all lacking in one way or another. This perspective, in conjunction with his career as a web developer and his passion for blockchain, led to the idea that people should own the platforms they use.
In late 2016, Resonate held a crowd-funding campaign. While it fell short of its target, we managed to recruit a dev that was able to dedicate an extraordinary amount of time as a volunteer to work on the player.
For almost three years, Resonate was run by volunteers. We think that's something that makes this platform special; our mission is important, and speaks to many. That's why we've attracted a number of volunteers across development, marketing and outreach. They've all been a key part in transforming Resonate into what it is today. In fact, many of our current staff used to be volunteers.
Operating outside the realm of venture capital has made for substantial challenges, compounded by our desire to work with new technologies, and build everything with co-operative ethics in mind. Ultimately, this is the crux of Resonate, and will be nothing but a strength in our long-term growth.
Transition Stage
We currently see ourselves in this transitional stage – moving from a purely volunteer-led project into one with a dedicated team behind it. We're working to lay a new foundation and framework for the future.
This process has accelerated dramatically with our announcement of funding from RChain's Reflective Ventures. While Resonate now has the resources to employ people full time, we're still fighting a David and Goliath battle; we don't have the deep pockets that major platforms like Spotify or Apple Music have. However, we do have important, worthwhile values and are employing innovative, new models.
Despite these challenges, we are actively working to build a fair and genuinely equitable alternative to the imbalanced streaming landscape as it stands today. 
It's important to say that we're really grateful to our early user-base for being patient as we find our feet during this transitionary period. These passionate music fans will continue to be at the heart of all our development plans.  
Just last week, we released the first round of updates to our beta player since staff fully began work on it. Other changes you can expect include: further updates to the player, the architecture for a new membership system, migration away from WordPress to a custom system, organic curation systems, and more. It may not look like a drastic change so far, but we've got a lot in store — we've got our sights set on building the best platform on which to actively discover new, independent music.
Future Stage
Everything that we're working on now is laying the groundwork for our future plans. Transitioning from a volunteer-led to staff-built service means we've had to really take the time to slow down, align on various values and trajectories, and strategize long-term – something we didn't have the luxury of doing before.
We're hearing your concerns, and we're really thankful for those who are taking the time to use our service and send us feedback. Suggestions are being actioned, and you can check our progress in these now-regularly published blog posts.
Why are we saying this now? Partly because people are always joining who don't know where we've been, or where we're headed, so it's useful to clearly define these stages. We're making an effort to improve our communications with the co-op community.
Thanks once again for your patience and enthusiasm!