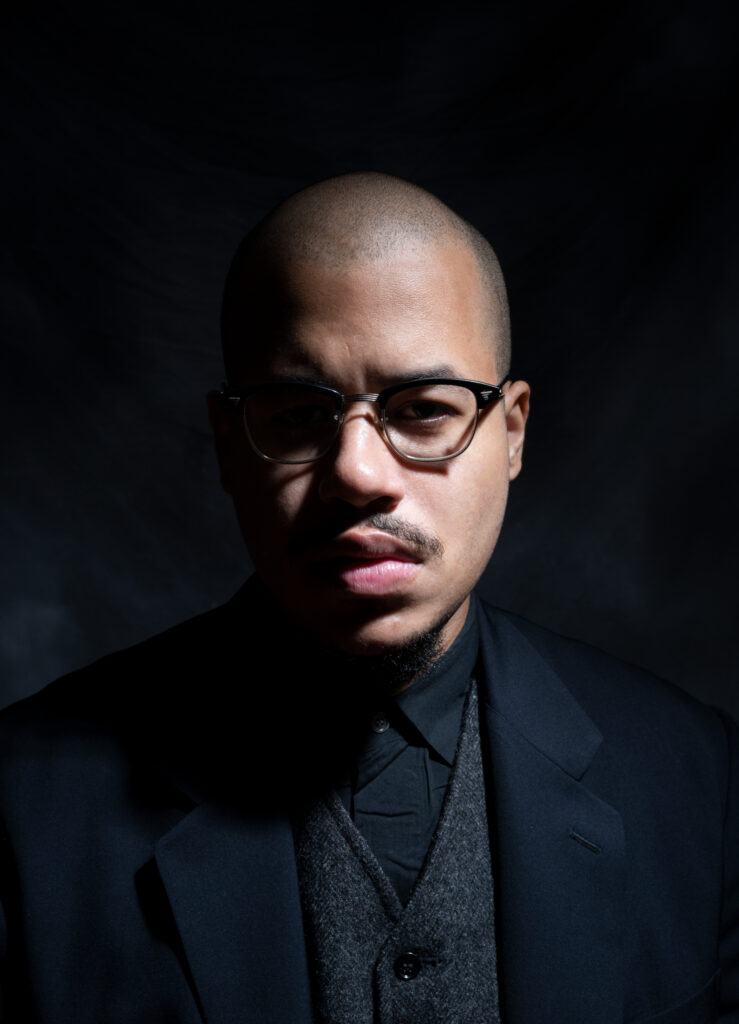 This is Z's introductory letter to the Resonate board, shared before seating, and slightly modified for public viewing; it includes information on some of his background, as well as key insights into why he is lending his experience to our platform.

---
Dear Resonate Team:
My name is Z. I'm 26 years old, my bases are in NYC and Tokyo, and I am co-founder and National Coordinator of a revolutionary socialist organization for Black Americans called Black Socialists in America (BSA). For much of my life, however, I've been known by most around me as a creator.
More specifically, I've been known as a creator of both music and visuals.
In addition to recording music of my own for over 10 years now, I've been fortunate enough to work with/for big artists within the music industry, picking up various experiences and insights. The last time I did work tied to the exploitative music industry that most of us here know all too much about was in 2017, helping to develop one of Pusha T's artists after years of PA and video treatment work for various "pop" acts, including A$AP Rocky and The Weeknd.
This is precisely why I feel extremely honored (and excited) to be invited to the Resonate team by Rich [Jensen] (and with blessings from Peter [Harris] and others to boot): I've seen firsthand – both as a listener and a creative – how the exploitative logic of capital has destroyed and stifled creative careers and communities worldwide.
One thing my organization is focused on at a more "macro" economic and organizing level is the concept of "dual power," which is deeply tied to frameworks and analyses surrounding political economy introduced by French Anarchist philosopher Pierre-Joseph Proudhon in the middle of the 19th century. This "dual power" concept today really deals with the idea of a new, decentralized, autonomous force grounded in direct democracy and principles of cooperation at an institutional and economic level developing to the point that it is able to not only dismantle the exploitative status quo that is global Capitalism, but render it completely obsolete as well.
As a Black creative and music artist based within the United States, I see Resonate as the natural application of these "dual power" principles within a "music industry" context, the "exploitative status quo" being represented by the major record labels and capitalist institutions orbiting creators in the digital age, and Resonate standing as a mechanism or "force" for direct democracy and creative control. Thus, the opportunity to be involved in its development moving forward is an opportunity I do not take lightly (as a Leftist, or a creative).
To democratize the world of music in this moment is to not just revitalize artistic networks and secure their futures, but it is to also tap into (and nurture) the revolutionary potential of artists grasping for hope and inspiration as we plunge deeper into ecological collapse and global fascism.
To democratize the world of music in this moment is to plant the seeds for a directly democratic future within the locus of many cultures and subcultures, the expressive reflection "hub" of the world, intrinsically instilling within the simultaneous shapers and reflectors of "our times" a real sense of "creative control" never before experienced by those creating through the medium of music.
Resonate deals with both "base and superstructure" at the micro level, but with "macro" implications in a digital age characterized by "global interconnectedness" juxtaposed next to feelings of isolation and fragmentation; through this platform, we have an opportunity to not just counter the Neoliberal warping and commodification of human expression, but to truly redefine "community" within an arts context as well, and at a global scale that doesn't feel bureaucratized or centralized, but rather stable and decentralized.
I come here with a deep respect and appreciation for those who have already put in the work on this project […] and I come with a strong commitment to the vision for artistic liberation that we all share.
I come humble and ready to learn/listen, but also prepared to provide whatever insights and guidance are needed from me in order for Resonate to grow and have the impact we all know it can have.
[…]
It's going to take a lot more work for this platform and service to hit, but the potential is very clear to myself and others, and I appreciate all who welcome me to this process.
Solidarity,
Z