With the relaunch of the brand and #stream2own app last week, we're quite excited for the future development and growth of the platform.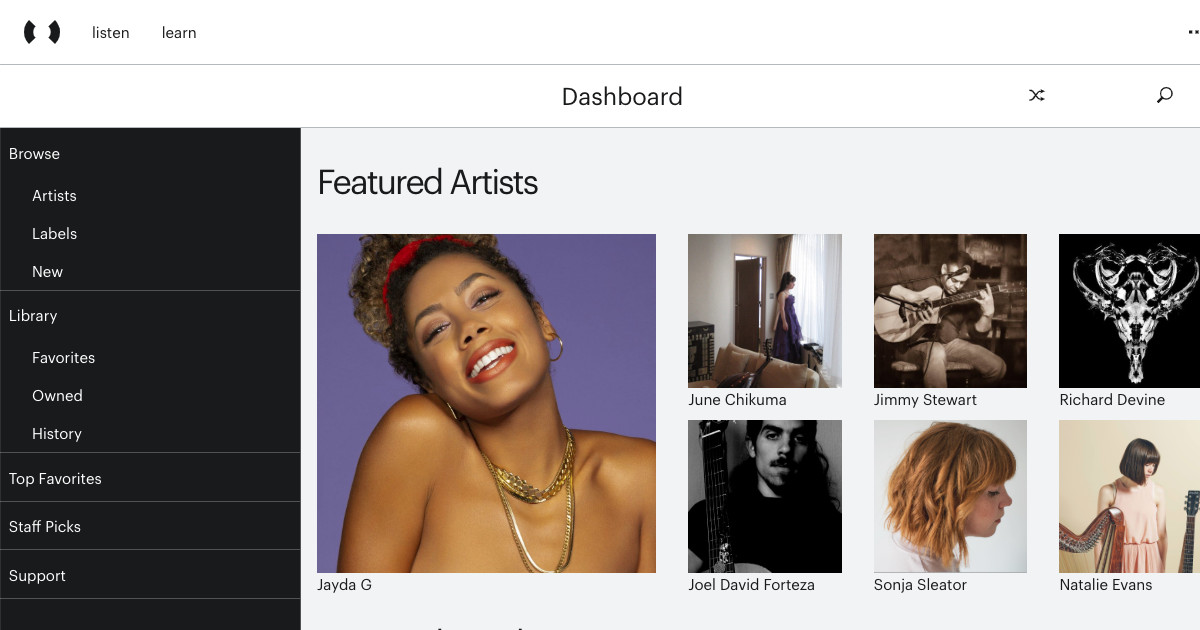 This release marks a distinct phase shift for Resonate, replacing legacy code that was preventing us from scaling to hundreds of thousands of members, while creating a solid foundation for the months and years ahead.
As the community adds members, we're excited to list in detail new features, improvements and bug fixes.
This page will be updated as releases are made and new suggestions added to the list.
Short term releases
Mid term releases
new song upload tool
new account management system

integrated artist payouts
persona system for managing multiple accounts
single log-in for website and app

pagination for large catalogs
new artist analytics
page view improvements

album view layout
single song layout

partner integrations

ticketing, gig finders, analytics + more

playlisting tools
credit sharing (tipping artists, gifts to friends)
Long term releases
Community suggestions
This list includes comments and feedback from the community, but has not been added to the roadmap or release schedule yet.
Part of being open source means that outside developers might work on these features, which means they could get integrated sooner than expected. Explore on GitHub.
Sonos speaker integration
Hide track, artist or label from playlists