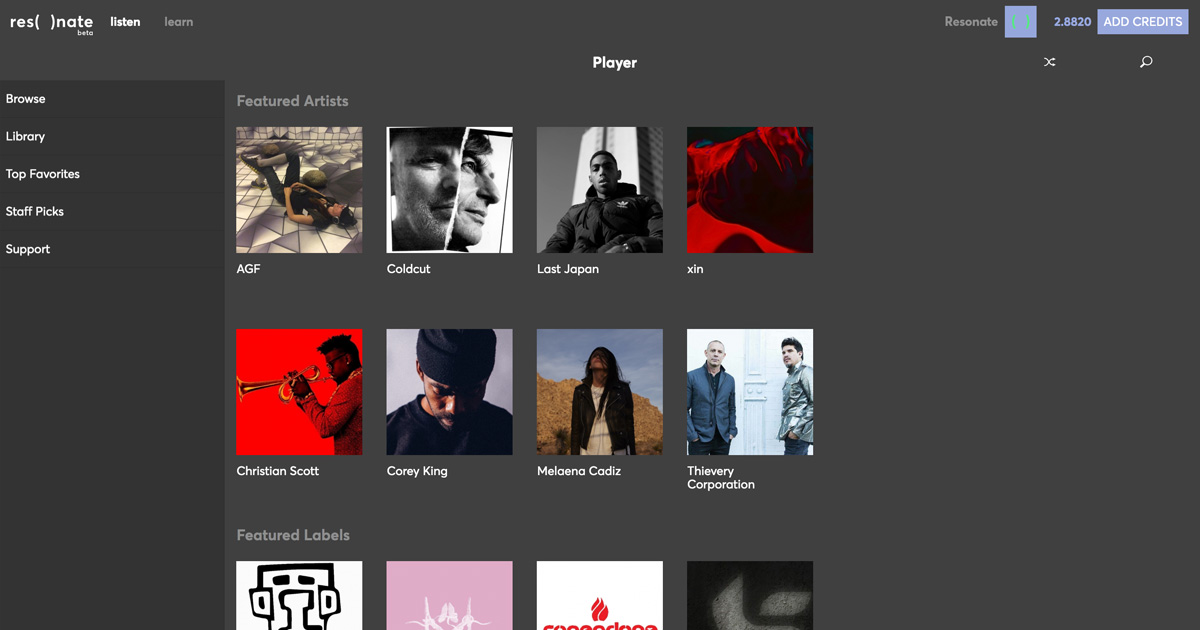 Recently, we informed you of upcoming changes to our membership system. Today, we're pleased to announce that we're launching an exciting new version of our beta player!
Thanks to a lot of hard work from our fantastic dev team (especially from Marie Gauthier, Alex Crane and Augustin Godiscal), #stream2own beta has a host of new features.
New theme
The first thing you'll notice about our new player is its new aesthetic. This version of #stream2own is more minimal – we're letting artists and their artwork become the color on our platform. You now have the option to toggle between a light or dark theme, depending on your preference.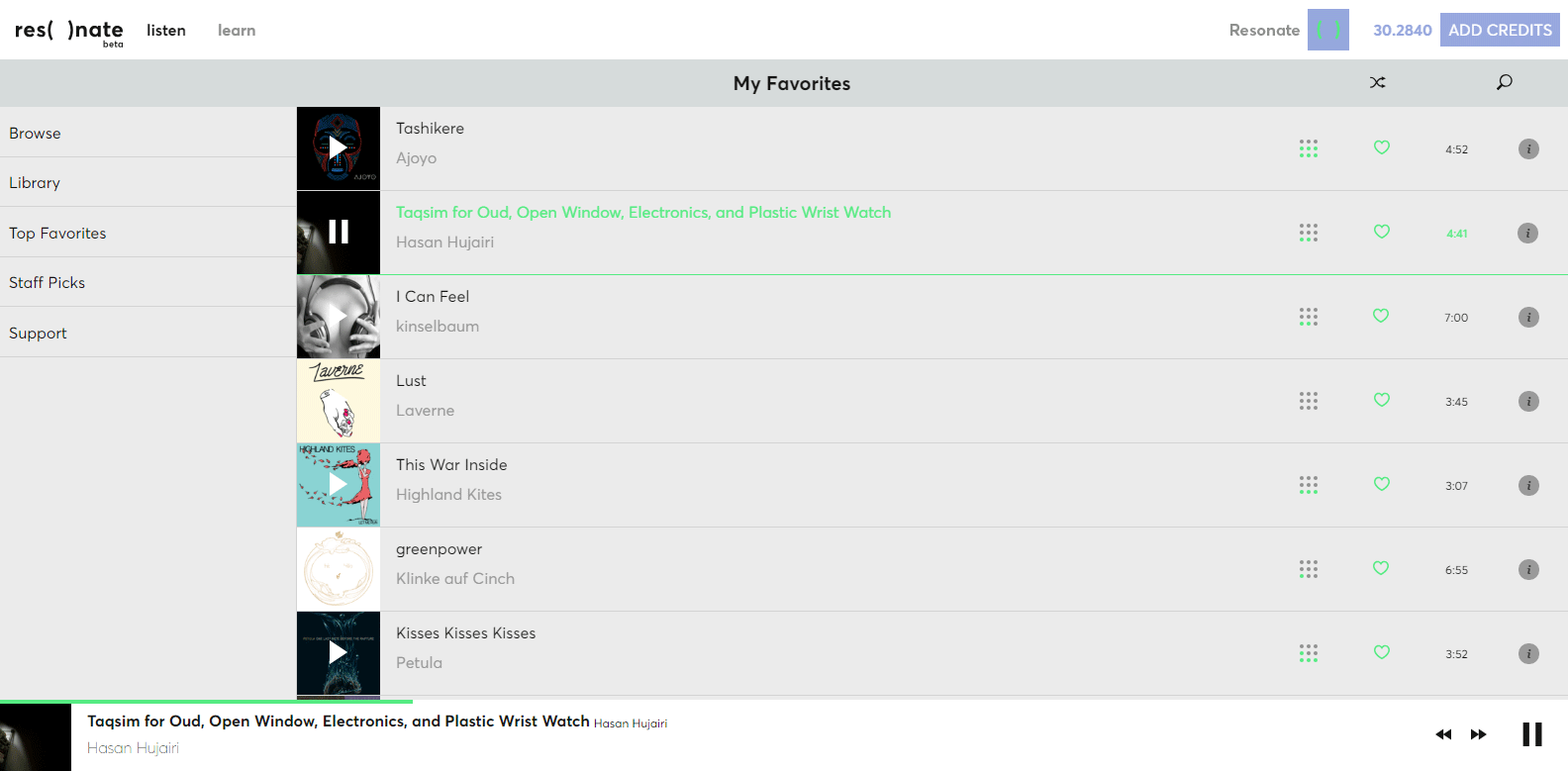 Improved profiles
Artist and label profiles now can contain a lot more information, such as biographies, YouTube links and other useful info. You can now toggle easily between an artist's catalog and their profile, enabling you to learn more about your favorite artists. As you #stream2own, you can also click the info icon and learn more about what you're listening to.
Socials and Sharing
These new profiles mean that you can now easily navigate to artists' social media pages (if they have them). You can also post the music you're listening to on your own social media channels, and non-Resonate members will still be able to check out what you've been enjoying. 
Navigation
We've also been working to streamline navigation in the player.
Part of this entails that the header bar in the player matches that of the main site. This way, you can edit your profile and change your account settings without exiting the player.
In addition to this, we're implementing a new sidebar sub-menu structure. This means you can now easily access your favorite music, owned tracks, listening history and more. We hope this makes your user experience much more straightforward.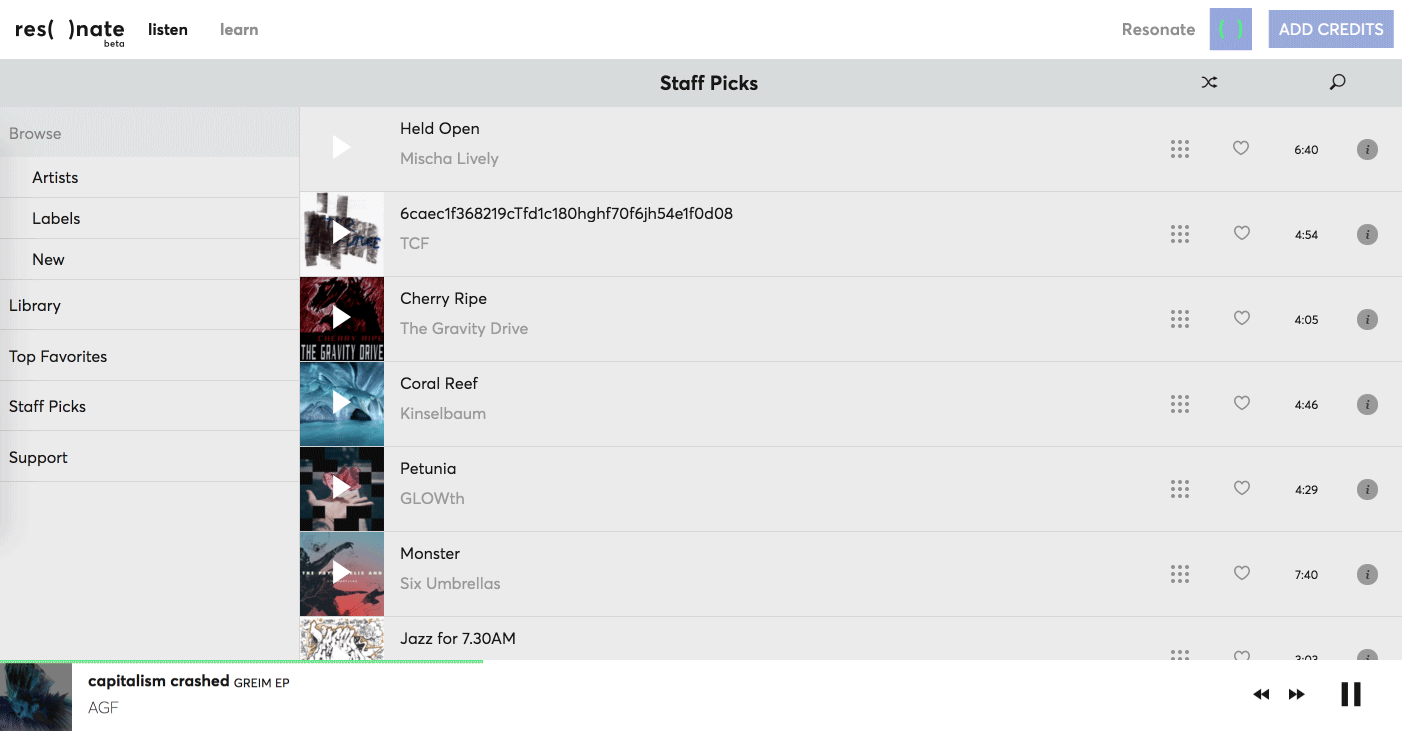 Homepage
Our player's homepage has also seen an update. Eventually, we hope that it will show custom tailored feeds, but at this point in our beta development, we're using it to showcase some of the most exciting recent additions – sounds of many genres, from all over the world. The Resonate catalog is growing every day (we recently hit the 3,000 artist mark) so watch this space for new additions.
Staff Picks
We've updated the Staff Picks playlist, too. Check out what our team members are listening to as they work on the player.
Browsers and Mobile
We're building #stream2own as a progressive web app (or PWA). While it won't be available through app stores, you can use it in your browser and install it to your mobile device. Unfortunately at the moment, it's only stable on Android. This is because we're having a few issues with Safari (we recommending using Chrome or Firefox on desktop).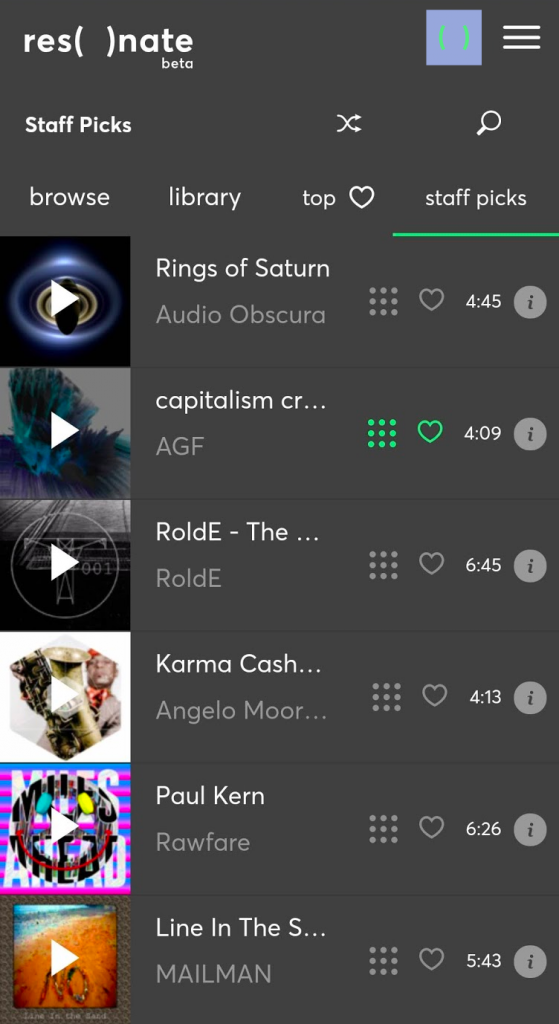 #stream2own is taking massive steps towards becoming a fully viable service, and we are really excited about these changes! This is our first major update since the Resonate team properly began work on the platform. We've got a lot more in store, so please stay tuned for more announcements and progress reports, and try out the player here.