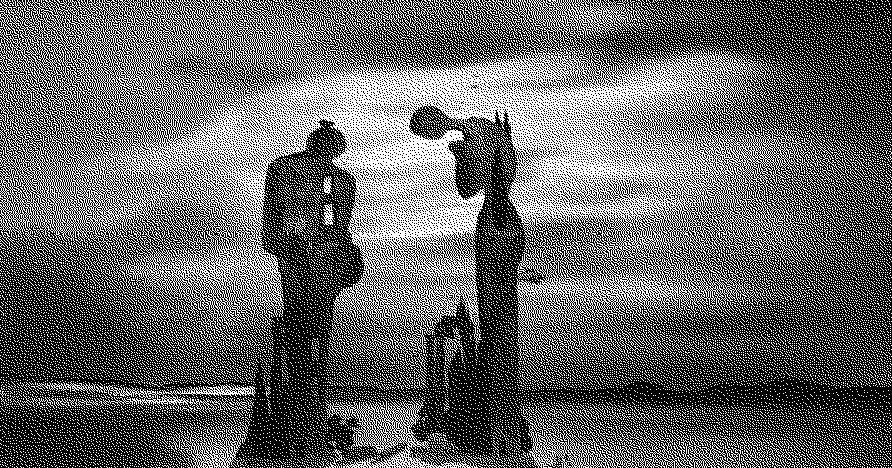 In philosophy, anamnesis is the idea that humans possess innate knowledge (perhaps acquired before birth) and that learning consists of rediscovering that knowledge within us. This theme's idea directly comes from the title of a track by Planet Mu Records' artist Jlin from her last project called Autobiography (Music from Wayne McGregor's Autobiography).
The electronic / dark / metallic / ambient soundtrack was carefully curated by Timothée Goguely (a french designer who has supported Resonate from the very beginning). Timothée's tracks point towards the introspective and melancholic time of year when summer is coming to an end and the leaves of the trees start to turn brown. Put your headphones, go for a walk, and don't forget your umbrella — the rain may well be falling.
ef712a0b30d1a03ca04c9fd476508384b6eda62ca4709a26d4d1eb79bc9e3d99 – Lars Holdhus
HpShk5050 P127 – Venetian Snares and Daniel Lanois
Image credits: Salvador Dalí, Archaeological Reminiscence of Millet's Angelus, 1933-193
As part of a new series, our curators select their favourite tracks from the metaphorical shelves of the Resonate catalogue. 
We operate under a philosophy that there is no such thing as "bad music." We believe music is intersubjective art and therefore aim to be conscious of its consumption. This means avoiding creating a hierarchical "top charts" but instead have a wide range of music fanatics share parts of the catalogue that they currently have on rotation.
Interested in being a Resonate curator? Go here to sign up.