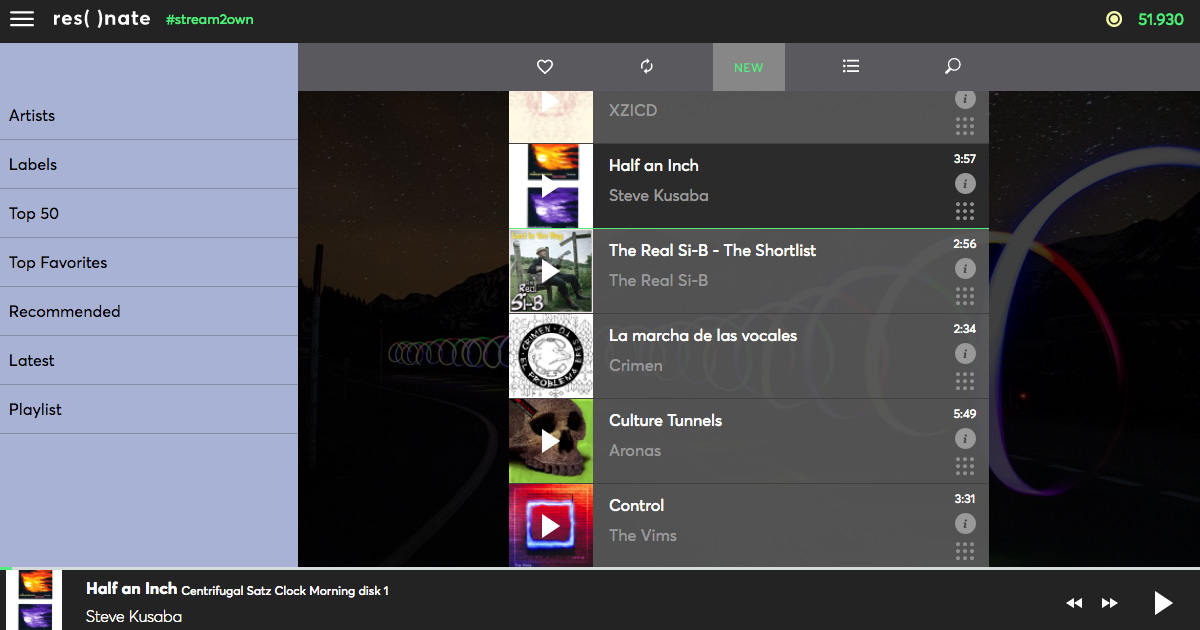 Plenty of big things are happening here at Resonate! Last month we quietly released the anticipated upgrade to our #stream2own player, featuring a wide range of new features and improvements. We've been focusing on improving the overall availability and reliability of Resonate services, as well as tending to minor bugs.
Our recent update to the #stream2own beta player delivered new key features and improved user experience. Updates included mobile-first design improvements, expanded "more info" sections on individual songs, a more streamlined way to favorite and hide tracks, as well as a more intuitive navigational experience.
You can read more about those updates here, or better yet, explore them directly in the player!
Coming soon:
The next major update the player will receive will enable listeners to share tracks they really love, both with fellow users as well as non-members. Users will be able to share links to pages with track info, as well as a 45 second demo of the track for non-members to try Resonate out. This way we can carry our momentum forward and continue to grow our user base.
Also on the way is a new API with improved performance that will allow Resonate to scale. This means that requests to list or search for tracks will take less time. In the long term, we're hoping to create a more streamlined experience for all users, starting by upgrading the current upload system for artists. This will entail a more intuitive user interface, as well as app integration.
Thanks for your support throughout these exciting changes! Please do continue to send us feedback and report bugs.