Here are the latest progress updates for Resonate. (May was so busy that I'm finally getting to this in June!)
Some significant milestones:
did an interview with Forbes contributor Cherie Hu (who also joined the marketing team)
participated in various Platform Coop and blockchain discussions at the re:publica conference in Berlin
planned a roadmap for developing the player demo which leads up to the crowd-owning campaign this fall
a few new labels joined as well as dozens of more artists
added more core team and advisory board members to the collaborators page
interview with CoinDesk about the blockchain event
Two other developments require more in-depth review – Shane Morris joining Resonate and our participation in the Music Tech Fest blockchain lab.
Introducing our new head of Artist and Curator Development
On May 7th, Shane Morris posted this article on Medium. One day later I read it and commented with a single sentence, hoping to provoke him to checking out the project.
He did.
A few days later he joined.
On May 10th, I created a profile page for Shane on the site.
On May 16th, I randomly checked Duck Duck Go for the search term "Resonate streaming".
The homepage was the number one result.
Shane's profile page was number two.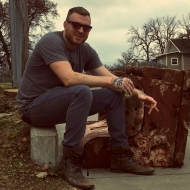 So in six days, simply for sharing the profile in his social media accounts, Shane's page was the number two result.
It seems that the "stream to own" page has taken over the number two slot, so could be that Duck Duck Go weights results based on trending topics.
Whatever the reason, Shane's influence can not be underestimated. Having formerly worked for Sony Music Nashville, MySpace and the music blog EarMilk, Shane brings a wealth of marketing, music industry and growth hacking experience to the project. We're thrilled that he's joined the team to help propagate our fair music manifesto throughout the world.
Blockchain lab at Music Tech Fest
The other really significant development for May was co-organizing the #MTFLabs: Blockchain event at Music Tech Fest.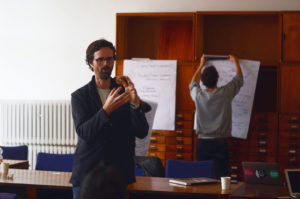 Details will be shared as certain elements are solidified. Partnerships, new collaborators and opportunities are going to explode as a result, so check back to the blog soon and watch the Facebook and Twitter feeds for announcements. There will be many coming soon!