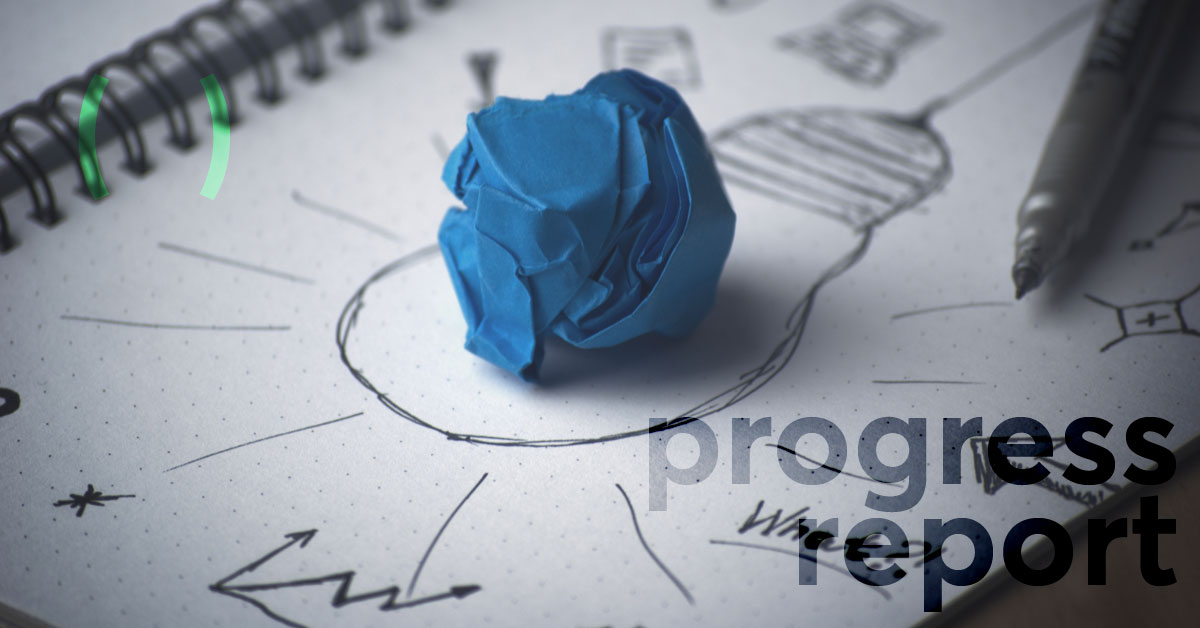 Here are the latest progress updates for Resonate. (May was so busy that I'm finally getting to this in June!)
Some significant milestones:
did an interview with Forbes contributor Cherie Hu (who also joined the marketing team)
participated in various Platform Coop and blockchain discussions at the re:publica conference in Berlin
planned a roadmap for developing the player demo which leads up to the crowd-owning campaign this fall
a few new labels joined as well as dozens of more artists
added more core team and advisory board members to the collaborators page
interview with CoinDesk about the blockchain event
Two other developments require more in-depth review – Shane Morris joining Resonate and our participation in the Music Tech Fest blockchain lab.
Introducing our new head of Artist and Curator Development
On May 7th, Shane Morris posted this article on Medium. One day later I read it and commented with a single sentence, hoping to provoke him to checking out the project.
He did.
A few days later he joined.
On May 10th, I created a profile page for Shane on the site.
On May 16th, I randomly checked Duck Duck Go for the search term "Resonate streaming".
The homepage was the number one result.
Shane's profile page was number two.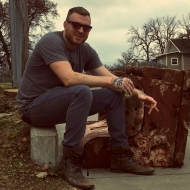 So in six days, simply for sharing the profile in his social media accounts, Shane's page was the number two result.
It seems that the "stream to own" page has taken over the number two slot, so could be that Duck Duck Go weights results based on trending topics.
Whatever the reason, Shane's influence can not be underestimated. Having formerly worked for Sony Music Nashville, MySpace and the music blog EarMilk, Shane brings a wealth of marketing, music industry and growth hacking experience to the project. We're thrilled that he's joined the team to help propagate our fair music manifesto throughout the world.
Blockchain lab at Music Tech Fest
The other really significant development for May was co-organizing the #MTFLabs: Blockchain event at Music Tech Fest.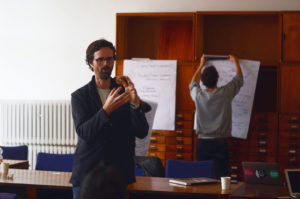 For background on the topic, go here to learn more.
This week-long "creative laboratory" brought together an incredibly diverse range of technologists and music business pros to hash out ideas about how to make the industry more transparent and fair. At times it felt like the whole effort might collapse, as opinions flared and fundamental differences in perception created barriers to progress. But as the week progressed, some definitive ideas emerged that could help move the issue forward.
Chief among them was the suggestion by several that if we try to design an all-encompassing solution from the start, we'll get bogged down in details so quickly that nothing will get built. Once a modular approach was on the table, the possibility of seeing a way forward emerged. (The issues are complex and will be detailed in further posts.)
The blockchain lab led directly into the main festival weekend which was INTENSE.
I can honestly say I have never been around such a crazy cornucopia of musical and technical talent. It ranged from downright silly (a DJ controller that tweaked toy robots during mixing and a grid-based loop system that used M&Ms as controllers) to incredibly serious. It can't be over stated that Music Tech Fest attracts some incredible talents in the music industry, pushing technology in utterly stunning directions.
The only downside was not being able to split off and create a separate self that could fully immerse in the experience as a participant, while my more dominant self was off networking.
And what a networking love fest it was.
Details will be shared as certain elements are solidified. Partnerships, new collaborators and opportunities are going to explode as a result, so check back to the blog soon and watch the Facebook and Twitter feeds for announcements. There will be many coming soon!