Resonate thrives because of the broad range of skills and insight dedicated contributors have supplied to keep the project moving through years of development, risk, and experimentation.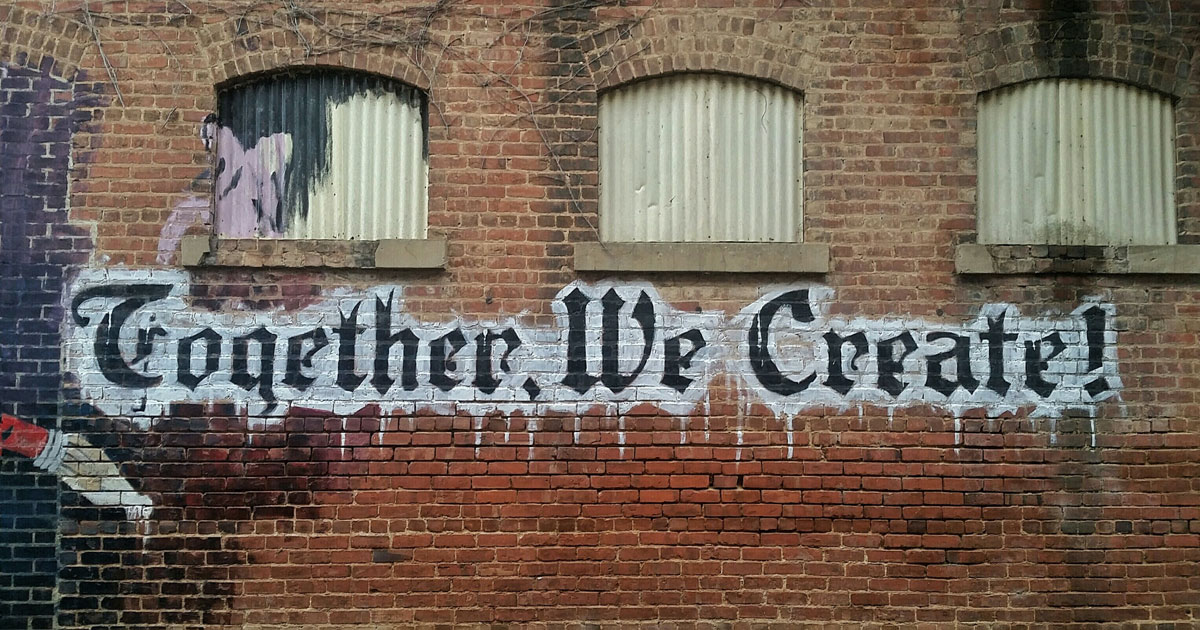 As the platform adds services and engages more communities, the strategic coordination of the membership's diverse talents, desires, and perspectives becomes ever more important.  We believe cooperative values of horizontality and transparency give Resonate urgent advantages for long-term success in the increasingly stressed environments where our contributors and supporters live. Leadership under these conditions succeeds by fostering healthy connections across diverse experiences, providing tools for navigation, and articulating the cooperative values that give Resonate its unique capacity to build upon and share the social power of music.
Earlier this year, Resonate Founder and CEO Peter Harris and his partner celebrated the birth of their second child.  Peter later offered the following message to Coop contributors, "having a second child this year sparked a lot of self-reflection. It became increasingly clear as 2019 evolved that balancing running a unique startup like Resonate and a growing family simply wasn't compatible."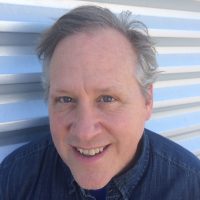 Over the course of the summer Peter, with the support of the Resonate Board and active community members, recruited Rich Jensen to assume the functions of Co-op Executive, under the role Rich prefers to call Global Navigator. A resident of Seattle, Washington, Rich brings a wealth of experience as an artist and independent label co-founder enmeshed in the origins and rise of the K, Sub Pop, and Up record labels in the American Northwest through the early 1980's and 90's.
"I have rarely come across anyone who not only has an astounding background in the music business, but also understands Resonate on such a deep philosophical level. I'm really quite thrilled to see where Rich takes the service, as his perspective feels like the natural evolution of the project in many ways," said Peter.
Peter plans to remain on the Board (as long as the community wishes) and as an on-going advisor to ensure a smooth transition. Rich will be focusing on fund-raising, decentralized story-telling, social diversity and empowerment, alliances with Coops and social organizations, and supporting Member development in preparation for our Annual General Meeting in mid-November.
In his introduction to Resonate Core team members Rich wrote:
"In my youth I was very lucky to land in Olympia Washington USA, a town with an explicit 'Independent Music Policy' at its local non-commercial radio station. The policy required the station's volunteer DJs to select 80% of their music (all on vinyl at the time) from sources other than the distribution and manufacturing channels owned by the six largest music companies of the day. (These six are now combined into the three major labels.)
Two lessons stand out for me:
1. The policy was grounded in socioeconomic not aesthetic criteria. All genres and styles were represented, just not content owned by entities with the economic clout to reach audiences without our platform.
2. The result over time was a definitive, exceptional archive and haven for communities around emerging artists and commercially challenged art forms. Among many other styles, the little music library became a vital activation center for enthusiasts that later achieved global legibility through identities like Kill Rock Stars, K, Sub Pop, and Riot Grrrl.
My intuition is that there is again a profound desire for self-sovereignty in communities sustaining and dignifying counter-hegemonic cultural practices in global media contexts.
It's the stuff you already know. It's why you do what you do and call it Resonate. I'd like to help if I can.
Over the years I've come to know quite a few artists and culture-workers and I'd love to be able to tell them about a good place to share their work and build community."
In the weird heat of 2019, Resonate doubled-down on its unique culture of transparency, community, and humanity. Transparency, such as the release in August of full documentation for our Open Source User API, an effort led by CTO Marie Gauthier and Augustin Godiscal. Community, as in the opening of our Members Forum, a weekly check-in call for active Members, and a new Telegram channel for Volunteers and Curators led by Rob Thomas.  Humanity is represented in our dedication to human-centered curation based on personal reputation, story-telling, and a sense of adventure instead of the pay-to-play monopoly games and surveillance algorithms of the corporate platforms. [Resonate pays better rates too! – ed.]
More than music as passive entertainment service, Resonate is activating a passionate international community dedicated to identifying and supporting local music habitats outside the limits of corporate convention. Local meet-ups are being organized this fall in Brussels, Lyon, Berlin, Seattle, London, Portland wherever the community demands.
Become a Member, join the Forum and add your town to the roster!
Notes for a worldwide music streaming co-op in the era of climate justice:
Maybe you are looking into a square of glass in your hand. Or balanced in your lap. Or on a stand on a desk the old-fashioned way.
These screens are how we see, think, and feel our way together through this current version of the world.  Some billions of us live each day with glass and delicate magnets in our pockets.  They fill us with content and measure our impressions across hours and hours for our work, for love, for pleasure, for connection, and for distraction.
For all their ability to dazzle us and make us seem dazzling, the devices do not care whether we live or die, are happy or sad, establish world communism, move to Mars, or burn down the earth in a fascist conflagration. These marvels of technology and the infrastructures that sustain them will be just fine with however civilization goes. They will keep providing their services without asking why until they fall apart, run out of power, or are replaced. 
What we humans choose to do with our brief lives, what we share across networks, how we decide to take care of each other, and what we pass on to those that follow us are all questions our devices, markets, and technologies cannot answer.  Our purpose in being human remains open to negotiation.
As a music-streaming platform competing for space across the screens of the world, Resonate is just another drop in the ocean of data.  However, as an international community of real people organized around their attention and support for music and musicians, Resonate proposes a robust and experimental new cooperative life form more like the culture of a village or a garden than an app.
Putting humans first does not mean retreating on tech. Resonate's success depends on providing a fair and secure home in the modern world for that leading 1% that cares the most about the necessity of music. These people are the brilliant artists, engaged listeners, curators, technologists, and benefactors accustomed to running independent of the pack. The Resonate platform is a device to bring them together from around the globe to grow their diverse engagements and knowledge of music on their own terms.
[SUPPORT]