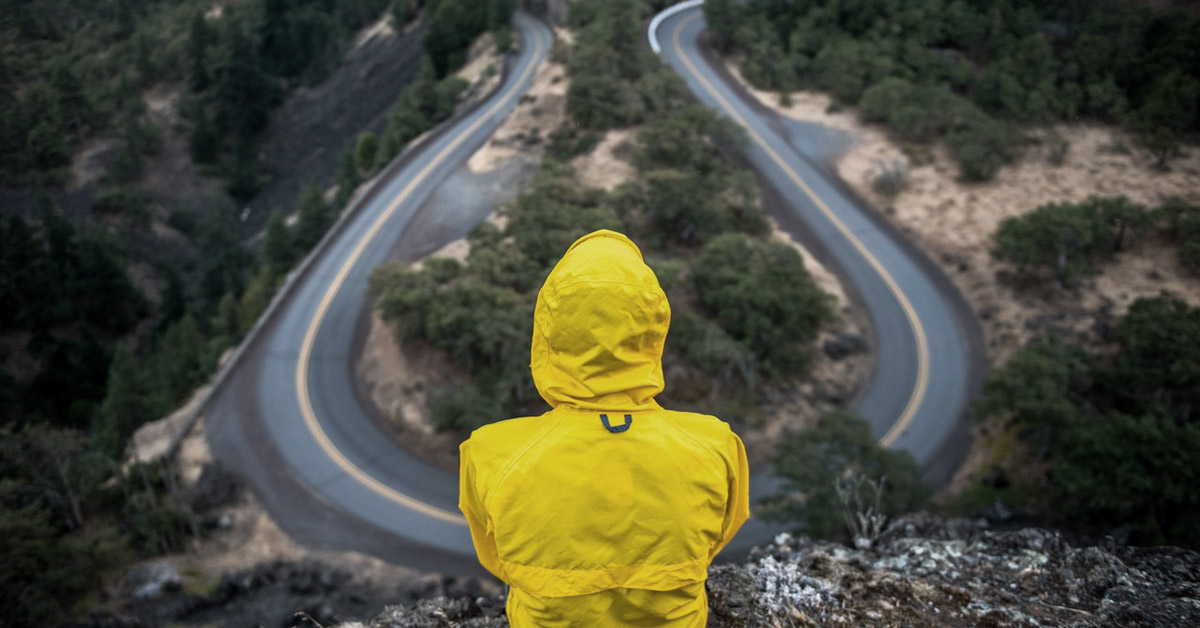 When I did a quick search for "road" on pexels.com this one really stuck out, because it pretty much sums up everything at Resonate right now.
The view from the hill speaks to taking a moment to reflect and get a bird's eye view on where you've been and where you're going.
Of course, the twists and turns expresses current events with Resonate even more. It definitely has NOT been a straight path!
By example, although the crowd campaign officially comes to an end a week from today, and in spite of falling far short of our initial goal, it's like the song goes… you don't always get what you want, but you find some times, you get what you need.
#stream2own goes live
That's right. Even though we didn't get anywhere close to our target fundraising goal, something else profound happened – we recruited a developer who has been able to work full time for virtually nothing.
The result?
The #stream2own player is now being tested with backers of the campaign. A modest 70 euros spent on credits. Listeners enthusiastically testing out an entirely new model for music streaming.

The player is pretty basic at the moment, but represents a strong foundation from which to build. If we're able to keep pace with testing and new feature integrations through the next two months, we may be able to launch a public version of the app in time for May Day!
Thanks as always…
for the tremendous support you've shown us over the last year. Every retweet and share has helped spread the message. While that work will always continue, technically the "crowd campaign" phase will end on the 28th of February.
Of course, if you haven't yet participated in the campaign, for just a 5 euro membership + a 5 euro top-up you can be on the short list to test the app. Just click the big banner below to get started!
Onwards and upwards!